Beauty and Skincare Products
CALL TODAY FOR A CONSULTATION
(973) 955-9633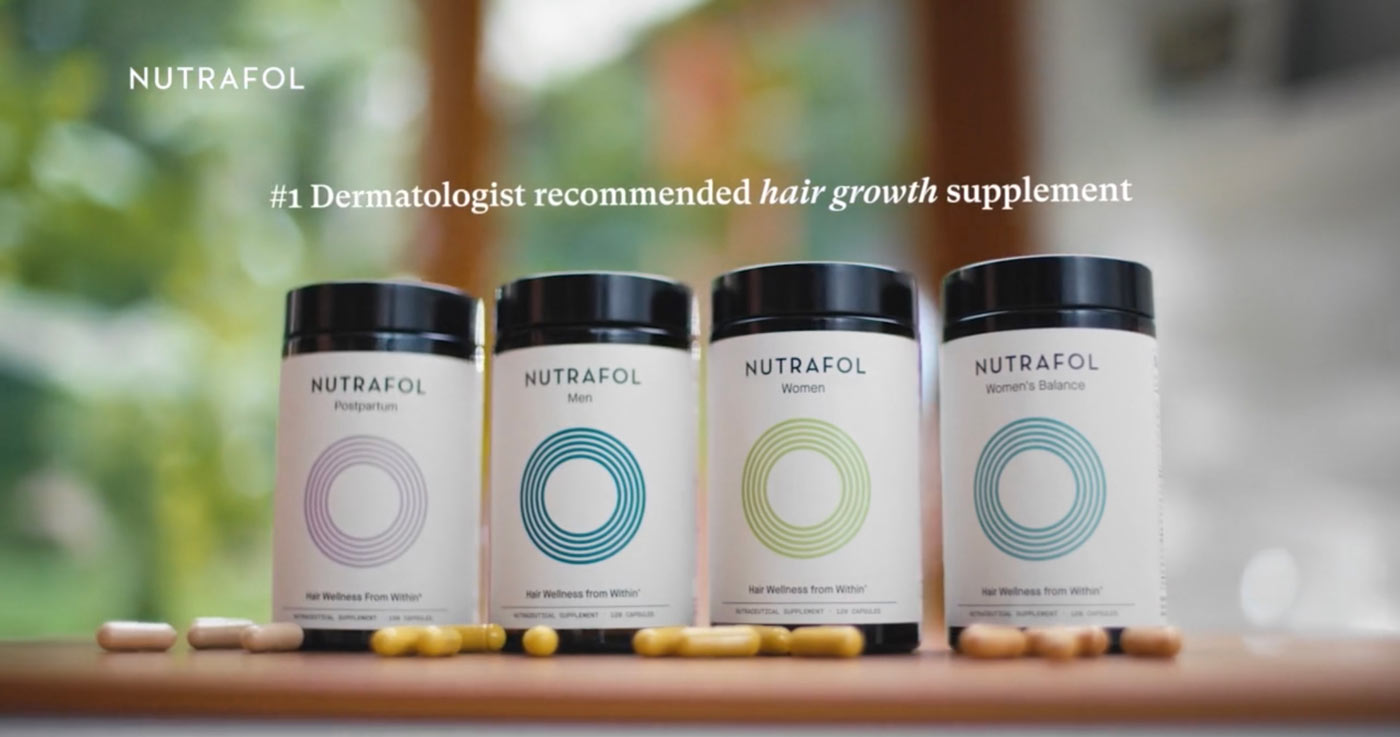 Thinning hair has multiple root causes.
Research shows that several underlying factors that affect overall health can profoundly impact your hair and everyone's combination of causes is different. Nutrafol targets key factors that can shorten the growth phase, delay new growth, and cause new hair to grow thinner.
• Hormones
DHT sensitivity can be caused by genetics, stress, meds, poor diet, and toxins.
• Stress
Short-term or chronic, physical or emotional stress like a surgery or demanding job.
• Lifestyle
DHT sensitivity can be caused by genetics, stress, meds, poor diet, and toxins.
• Metabolism
Influenced by inflammatory processes, high glycemic diet, and thyroid issues.
• Nutrition
Nutrient deficiencies result from poor diet or a compromised gut microbiome.
• Aging
The scalp loses collagen and elastin as you age, meaning it's not strong enough to hold onto hair strands.
The metabolism-hair connection.
Over 100 million Americans are living with blood sugar issues.
---
Signs metabolism is playing a role
All-over hair thinning, changes in texture or sebum production, aging, difficulty managing weight, or sensitivity to high carb meals can indicate poor metabolism is affecting your hair.
---
How it affects your hair
The hair follicle has 20 different types of cells that need energy for hair growth. Your cellular metabolism is what provides that energy for your follicles to grow hair. Aging, inflammation, high glycemic diet, hormone fluctuations, and thyroid imbalances can all lead to poor metabolism, which leaves your body with less energy to power healthy hair growth.
---
How we target it
Our Hair Growth Nutraceuticals contain Curcumin, which promotes a healthy inflammatory response to support cellular metabolism, and Organic Kelp to support thyroid health. Both are essential for the energy your body needs to grow hair. In addition, 8-Energized improves absorption and bioavailability of B vitamins for better hair health results.
Results you can see and feel. Visibly thicker and stronger hair in 3-6 months.
Recommended by 4,000+ healthcare and hair professionals.

ZERO GRAVITY was founded with one principle in mind: to develop and deliver the safest and most effective anti-aging facial products to consumers across the globe. Zero Gravity is proud to be a prolific leader in the aesthetic devices market.
ZERO GRAVITY is committed to producing the most effective system of LED light therapy (light emitting diodes) for facial skin rejuvenation in the industry. Backed by medical science but specifically modified to allow for aesthetic-only treatments, the sophisticated science behind infra Red Light Therapy is supported by many leading board-certified Dermatologists and Plastic Surgeons across the globe.
LED light therapy is designed to selectively confine thermal injuries of the papillary and upper reticular dermis without causing epidermal damage and thus induce fibroblast activation and synthesis of new collagen and extracellular matrix material. Its beneficial light rays energize cells and stimulate the body's natural process to build new protein and regenerate cells! Why go for invasive facelift surgery when you can have your very own Medical Device that's FDA cleared! Perfectio use, as recommended, will continuously keep you looking younger throughout your life.
"I absolutely love mine! It can also be used to reduce cellulite, heal tendons and treat arthritis pain – it's truly amazing!" – Rhondi
FOR A LIMITED TIME – SAVE 40% OFF LIST PRICE!!
CALL FOR DETAILS – 973-955-9633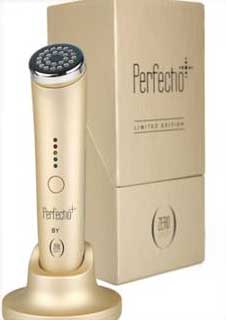 $4,599.00

PERFECTIO WILL REJUVENATE YOUR SKIN APPEARANCE AND STRUCTURE USING DUAL ACTION TECHNIQUES – RED LED LIGHT AND TOPICAL HEATING CARE
The limited edition has a combination of more powerful infra red LEDs that will supply more deeper and effective treatment to all skin layers. The Perfectio Plus comes with a lifetime warranty for online and in-store customers as well. The most powerful home use anti-wrinkle device.
The Perfectio® Plus uses red and infrared LEDs.
Life Time Warranty.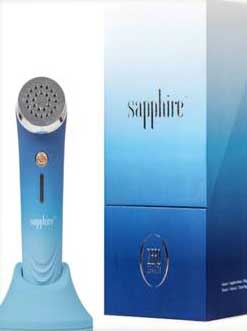 $4,399.00

The Sapphire's blue light therapy will disinfect your skin from the inside out, support a healthy lifestyle, reduce pigmentation, prevent scars, as well as treat and prevent acne using dual action technology: Blue light and topical heating care.
The Sapphire® uses blue LED in the range of 415 nm.
Life Time Warranty.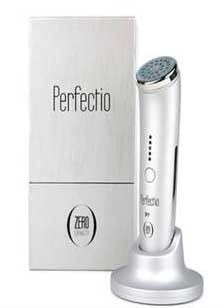 $1,499.00

PERFECTIO WILL REJUVENATE YOUR SKIN APPEARANCE AND STRUCTURE USING DUAL ACTION TECHNIQUES – RED LED LIGHT AND TOPICAL HEATING CARE.
The Perfectio® uses red and infrared LEDs in the range of 640 – 840 nm.
2 Years Warranty.
FLEXFUSION® ADHESIVE WITH RAPID CURE TECHNOLOGY
FlexFusion® Adhesive with Rapid Cure Technology™ is a hypoallergenic medical-grade eyelash extension adhesive, delivering a fusion of rapid curing (drying) speed, long-lasting adhesion, safety, flexibility, ideal viscosity and seamless connectivity. This innovative formula offers a synergy of benefits without compromising performance, comfort or lash longevity. Designed exclusively for use with Xtreme Lashes® Eyelash Extensions, this adhesive is recommended for use on all consumers, especially those with sensitive eyes or contact lens wearers.
Experience a new level of freedom with the next generation FlexFusion® Adhesive with Rapid Cure Technology™. This reformulation introduces two cutting-edge advances to the original formula: enhanced curing (drying) speed with Rapid Cure Technology and thinner, easier-to-use viscosity for an expert seamless attachment.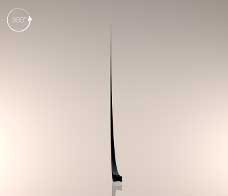 FAUX MINK X-WRAP™ LASHES
•  Superior interlocking "X" shape secures extension to the natural lash
•  Self-aligning attachment
•  Increased longevity
•  Resistance to twisting and tangling
•  53% lighter weight vs. round lash extensions
•  Improved curl retention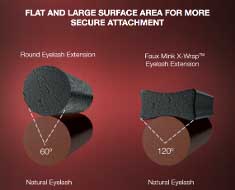 FLAT AND LARGE SURFACE AREA FOR MORE SECURE ATTACHMENT
•  Lash-doubling effect Single-Layer applications
•  Flat base conceals lash line gaps
•  Rich color with a natural matte finish
•  Base-to-tip voluminous look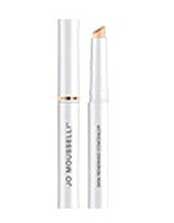 Reveal a renewed complexion with an anti-aging concealer formulated to provide a three-part holistic rejuvenation to the skin. With continued use, the look of lines and wrinkles are diminished as skin appears visibly smoother, plumper, firmer, brighter, and more hydrated.
• Liposomal complex delivers Carnosine, Silybum Marianum (milk thistle) fruit extract, and Tocopherol (Vitamin E) into the skin to reduce the appearance of wrinkles to promote elasticity and prevent collagen breakdown through glycation.
• Hydrate, protect, and soothe skin with anti-inflammatory and anti-microbial Australian Myrtle Oil and Bisabolol (derived from German Chamomile).
• Medium coverage with light diffusing pigments. Long wear and water-resistant.
• Ideal for entire eye area and face. For all skin types, including sensitive and mature.
• Specially formulated to be compatible with Xtreme Lashes® Eyelash Extensions.
• Dermatologist tested.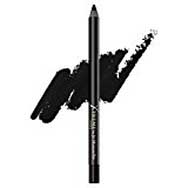 GLIDELINER™ LONG LASTING EYE PENCIL
Inspired by Jo Mousselli's wish to simplify the modern woman's beauty routine, GlideLiner Long Lasting Eye Pencil combines the benefits of a liquid liner with the application ease of a traditional pencil, while maintaining compatibility with Xtreme Lashes Eyelash Extensions. The silky-smooth gel formula glides on gently and easily, allowing you to achieve an ultra-pigmented, precise, and perfectly defined eye. Must be used exclusively with the GlideLiner Sharpener. For external use only.
•  Innovative, long-lasting gel technology
•  Glides on easily and gently without tugging
•  Blends upon application then dries to a smudge-proof finish
•  Vitamin E-enriched
•  Compatible with Xtreme Lashes Eyelash Extensions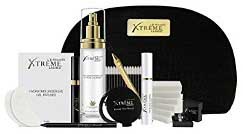 AFTERCARE ESSENTIALS KIT
Featuring full-sized products selected by Jo Mousselli for eyelash extensions care, this exclusive kit includes everything you need to properly cleanse, protect, and maintain your eyelash extensions. Also includes two award-winning products: The Xtreme Lashes Eye Makeup Remover & Facial Cleanser and GlideLiner™ Long Lasting Eye Pencil.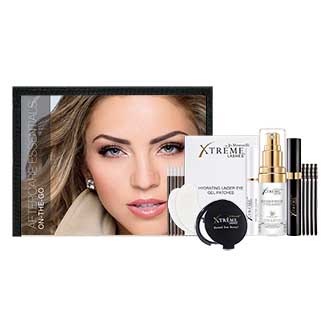 AFTERCARE ESSENTIALS ON-THE-GO
Take your Xtreme Lashes by Jo Mousselli lash care essentials on the road! This kit includes travel-friendly essentials to keep lashes and eyes looking fabulous!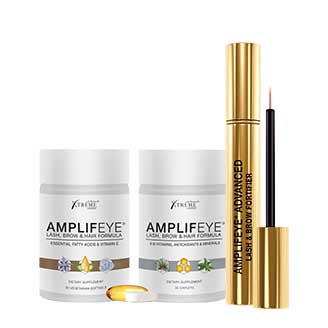 AMPLIFEYE® SYSTEM
Unlock and maximize your true lash and brow potential with the Amplifeye® System. A holistic, two-tiered regimen, comprised of Amplifeye Advanced Lash & Brow Fortifier and Amplifeye Lash, Brow & Hair Formula, nourishes from the inside and outside, for more abundant looking lashes and brows.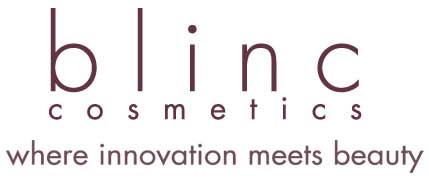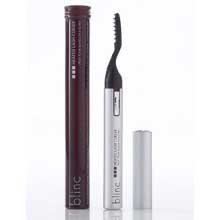 HEATED LASH CURLER (1 PIECE)
Lend your lashes dramatic curl with this innovative heated curler.
Heat your lashes to a curl with Blinc's innovative heated eyelash curler. This advanced device gently distributes heat to effectively and easily curve lashes in a matter of seconds. Blinc's accurate design delivers a precise amount of heat while making it easy to reach even the tiniest lashes. It's sleek, compact in size and easy to carry on the go. Long-lasting curls are just moments away.

SHADOW FUSION PALETTE (0.61 OZ.)
A highly pigmented eyeshadow palette for flawless looks.
Enhance your makeup routine and create a variety of looks with the Shadow Fusion Palette from Blinc. Mixing the best features of gel, liquid, powder and cream shadows into one must-have formula, this eyeshadow palette offers colorful shades that glide on smoothly with a velvety finish. Infused with anti-aging ingredients that enrich the skin, this eyeshadow palette also diminishes the appearance of fine lines.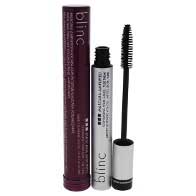 BLINC BLACK MASCARA AMPLIFIED
Open up your eyes to the revolutionary formula of Blinc mascara. Unlike traditional mascaras, Blinc doesn't just coat your lashes but instead forms tiny tubes that create actual length and volume. The perfectly formed tubes can't clump or flake, so your mascara looks more natural, and because Blinc isn't merely cosmetic paint, it is more resilient, resisting running and smudging. Sold here in black, the dark hue adds drama to your finished look.
Wear Blinc mascara when you swim or work out for smudge-free results. Suitable for everyday use, the black color is a natural match for brunettes and offers blondes stand-out style, adding the finishing touch to eye makeup. Remove the water-based formula easily by wetting your lashes and gently massaging them between your fingers.
• Advanced formula forms a tiny 'tube' around each individual lash to create true length and volume
• Doesn't clump, flake or smudge
• Remove easily with water
• Not oil-based
• Black color for dramatic lashes